Intellectual property (IP) policy has been changing at a high level on a large scale recently. Extracting value from intellectual property and prohibiting others from doing so is a critical obligation for any business. Intellectual property can be significantly more valuable than a company's physical assets, despite the fact that it is an intangible asset because intellectual property can provide a competitive edge, it is closely guarded and protected by the companies that own it.
Understanding the different types of intellectual property, being aware of IP rights, and examining what legal processes safeguard intellectual property are all crucial considerations when it comes to intellectual property protection.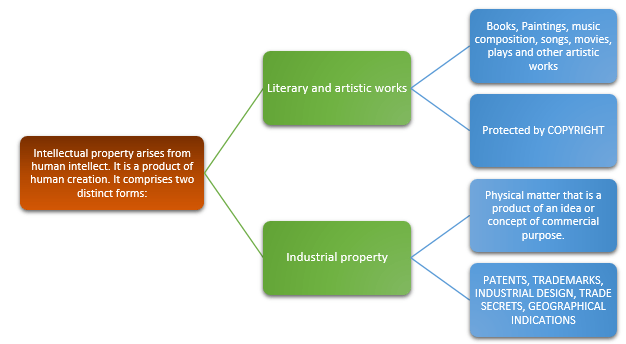 Intellectual property rights (IPR) are legal rights granted to an inventor or creative to safeguard his or her invention or creativity for a specific length of time. These legal rights allow the inventor/creator or his assignee the sole right to fully employ his invention/creation for a fixed significant period. There are many different types of intangibles that might be considered intellectual property, and some of the most popular are mentioned here. Each one has its own set of rules and regulations for getting IP registrations and properly filing applications.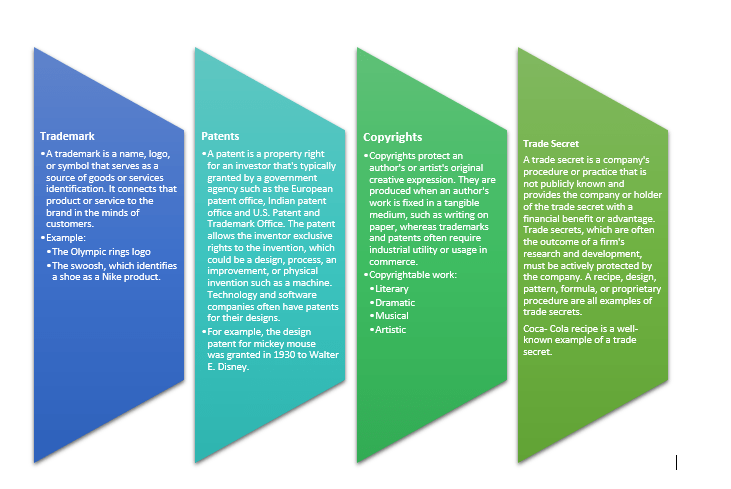 Working with Legal Counsel on IP Strategy
When businesses operate in the dark world of intangible property, legal experts can provide guidance, strategy, and a clear grasp of rights that are difficult to establish. They can assist in securing adequate protection as well as strategizing about what content should be secured and how to avoid future infringement risks. It's also crucial to be aware of filing procedures and stick to deadlines for intellectual property applications and registration renewals.
When it comes to protecting assets, the legal situation surrounding IP is continually shifting, and there are various issues to be aware of. In order to correctly negotiate this area and ensure a successful process, it is important to seek the advice of professional legal counsel.
Wissen Research provides intellectual property legal services to individual inventors, universities, leading clinical diagnostic, technology, and software companies in the United States of America, the UK, Europe, the Middle East, and Asia.
IP legal services encompass the full scope of IP counseling, protection, commercialization, licensing, and litigation for patents, copyrights, trademarks, and designs including due diligence, oppositions, licensing, transactions, litigation, and more.
4 Ways to protect your Intellectual property